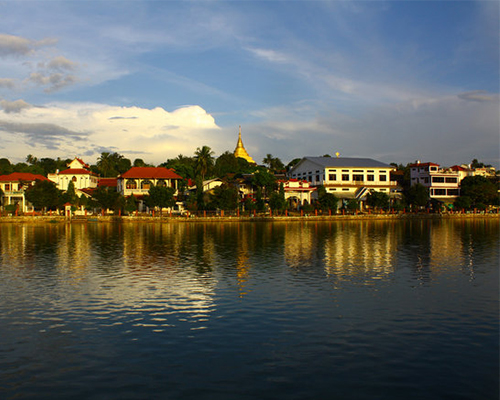 Kyaing Tong is known for its scenic beauty and many colorful ethnic tribes. Places of interest around Kyaingtong are, the Spa, Naung Tong Lake, Sunn Taung Monastery, Central market and Traditional Lacquer ware works and weaving factory. 456 km northeast of Taunggyi near the China and Thailand border. It is an colonial town and the center for the Wah, Shan, Akha, Anh, Khun, Akhu, Palaung and Lahu hill tribes we can only differentiate the tribes by colourful dresses which is different to one another. The hill tribes offer a simplistic view of traditional village life. Located in the cornor of the Shan State in the Golden Triangle.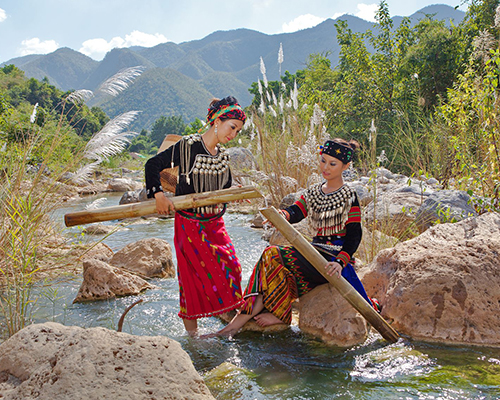 Myitkyina is the capital of Kachin State and is set in a broad valley surrounded by the northern hills of Myanmar. Famous sites are Indawgyi Lake, Jade mines and Myit Son – the very start of the legendary Ayeyarwaddy River. The scenic confluence of the Mayhka (N'Mai) and Malikha rivers which marks the start of the mighty Irrawaddy river.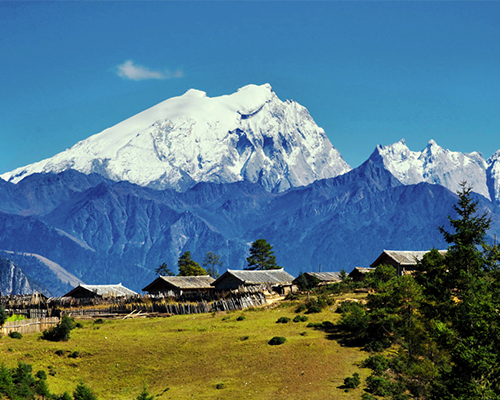 Puta O is the starting point for Myanmar's most adventurous trekking adventures. Myanmar's northern most own with views of the Khakaborazi 5889 metre peak – highest mountain. Overnight hiking trips to nearby villages and subtropical evergreen and rainforests offer visitors a very unique view of the northern frontier.
Mogok is best known for its gemstones, including ruby, sapphire, spinel, peridot, and moonstone. For centuries, the Mogok Stone Tract's hills were legendary for such amazing abundance that locals were said to come upon gems just glinting in the grass in their gardens. The area is still world-famous for gems: A sign along the highway reads "Welcome to Ruby Land," as about 1,000 working mines and diggings are found there today; most of the world's finest gem rubies come from Myanmar, most of these from Mogok. The town is nestled in a valley of 1170-meters around a large lake. At about thousand meters above sea level, the mountain basin surrounding the "Ruby Land" enjoys a fairly temperate climate. Shan, Lisu, Palaung, Kachin, Burma, all vying for a piece of the gem action or its attendant industries. It is about 6½ hours drive from Mandalay.