Golfing Experience in Myanmar
Golf course in Myanmar is limited in quantity and quality among the ASEAN countries. But the hospitality of our local people is second to none. You will always missing our friendliness and smiles.
Among over 50 standard Golf Courses, the best three Golf Courses in Myanmar are Pun Hlaing Golf Club of Yangon, Bagan Golf Club and Aye Tha Yar Golf Resort of Taunggyi.
Golfing tour in Myanmar is recommended for a 4-5Days (three rounds golfing) and 8-10 days with five to six rounds golfing by exploring Yangon, Bagan, Mandalay & Inle Lake.
So for the golfing package tour in Myanmar, please feel free to contact us and request for a free Golfing Quotation in Myanmar. We are always ready at your disposal.
Just eight miles from centre of Yangon, a 650-acre natural peninsula framed by two scenic rivers, is the spectacular Pun Hlaing Golf Estate.
A beautiful 18-hole championship golf course that is destined to be one of the region's most outstanding golf experiences.
30 minutes drive  from Yangon and 20 minutes from the airport.
Amenities – Restaurant, Bar, Conference Room, Pro-shop, Lockers and showers, Driving range and Practice putting greens.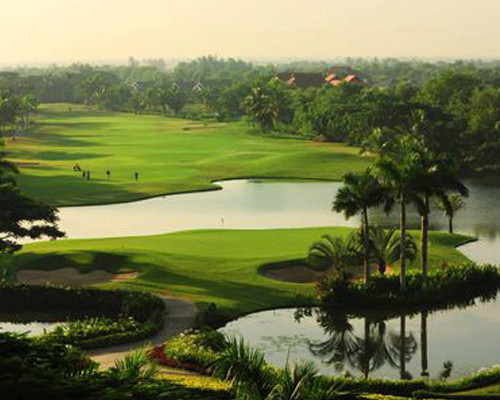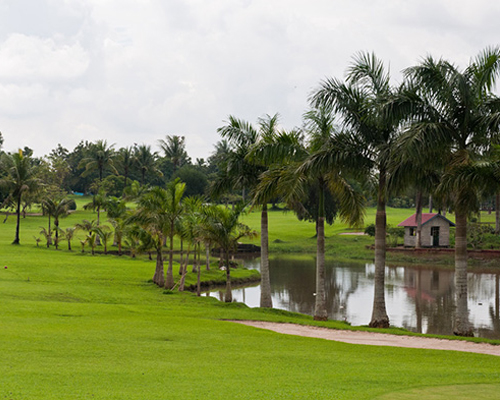 Located near the Yangon International Airport. About 20 minutes' drive from downtown Yangon.
The first one with 18 holes, named Ngwe Thaw Tar (Silver) Course, was opened in 1994. It has 6350 yards in total range. The second 2-corner course named Myakantha (Pondy) was opened in 1996 and has total range of 6208 yards. It's 18 – hole course is said to be the best in Asia.
Located about 19 km or 30 minutes' drive from downtown Yangon.
This 18-hole course was designed by the British and open since 1909 – the oldest golf club in Myanmar. The total range is 7010 yards and the golf course itself, comparatively speaking, is so natural and shaddy.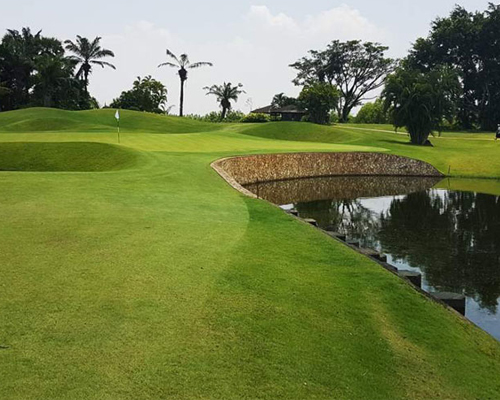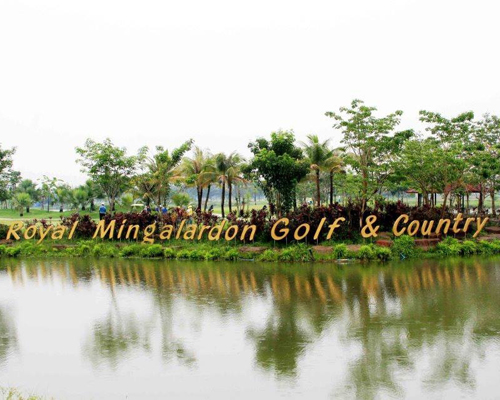 Royal Mingalardon Golf and Country Club
Royal Mingalardon Golf & Country Club is one of the best with 18-holes par 70 international standard measurements for golf courses in Yangon with the range of 7,200 yards. The expansive 286-acre club is situated estimate about 20 kilometers from Yangon city center and not far from Yangon International airport approximate 6 km.
Yay Dagon Taung Golf Resort
Located about 13 km or 20 minutes' drive from downtown Mandalay.
The 18 – hole course was opened in 1996. The total range is 6386 yards. The atmosphere of playing golf in this golf resort is totally different as it is located at the foot of the Yay Dagon Taung (Water Fall) Mountain.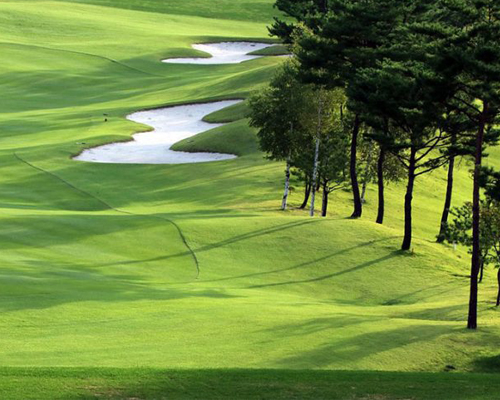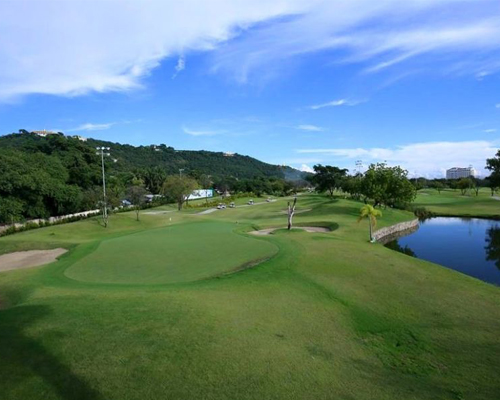 Shwe Man Taung Golf Resort
Located about 8 km or 10 minutes' drive from downtown Mandalay. The 18 – hole course was opened in 1975. The total range is 6669 yards. Like Yay Dagon Taung Golf Resort, it is located at the foot of the famous Mandalay Hill.
Situated at new Bagan and about 5 minutes' drive from the old Bagan.
The 18 – hole Golf course with a panoramic view of over a thousand ancient pagodas  was opened in 1999. The total range is 7147 yards. Unlike other golf course, it is located in the middle of the world – famous Bagan temples and pagodas. The best time is to play in the early morning. Can enjoy both the view of Bagan and the cool atmosphere of its morning.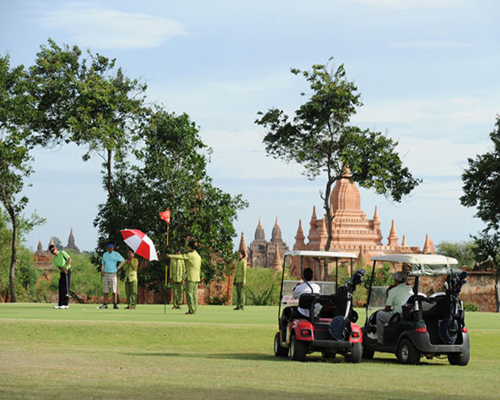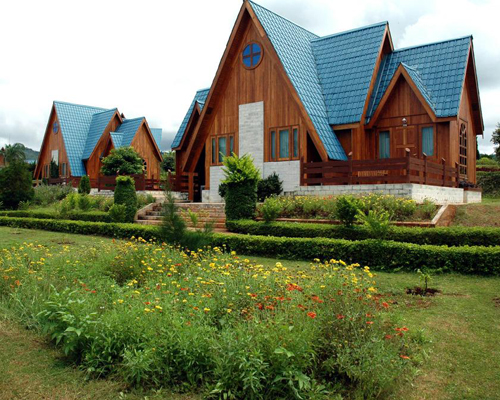 Situated in Taungyi over 5000 feet above sea level. The 18 – hole course was opened in 1995 and total range is 7380 yards.
30 minutes drive from Inle Lake or Heho Airport, 1:30 hours Flight from Yangon and conveniently located in the mountain – gateway to the breath taking beauty of Shan State, 270 acres estate, 18 hole Golf Resort.
Facilities : two-story club house building
Pro-shop, Restaurant, Driving range etc.
Golden Triangle Golf Club
18 – hole course with the total range is 6554 yards located on the mountain side just outskirt of Kyaing Tong – the city of the East.
Besides these golf course, Myanmar has a variety of new golf courses to offer in other towns and cities like Tachiliek, Mong La, Pan Hlaing, Lashio, Myitkyina, Ngapali, etc.