Hot Air Balloon Rides in Myanmar
There are four ballooning companies offering hot air balloon rides in Bagan, Madalay, Inle Lake and Ngapali, which are popular destinations in Myanmar.
Balloons Over Bagan (since 1999) with 20 years' experience and a fleet of approximate 16 balloons, which fits for 8, 12, 16 passengers the Oriental Ballooning(since 2013)with a fleet of three balloons each fits for eight passengers and newly established Golden Eagle Ballooning(since 2014)with a fleet of three balloons each fits for 4,8,12 passengers. You can combine Balloons Flights with our products to meet your requirements and expectations. All ballooning flights reservation and booking can be arrange at the special fare with us, Amazing Planet Travel, Myanmar and you will have more benefit at the best available rates rather than direct online booking as we have special contract with all service providers mention below.
Should you need to reserve or book for the Balloon flight, please just fill up the above "BOOK" booking form and send to us by email. We will reply you within 24 hours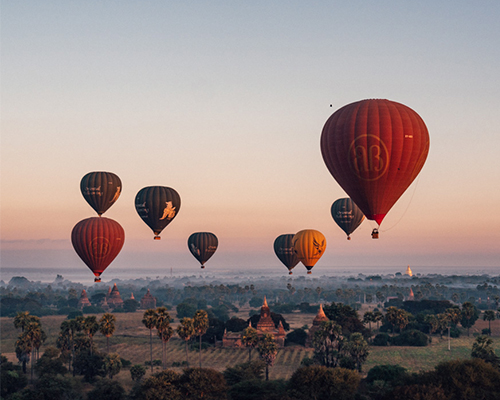 Taking off each morning just before sunrise, we offer a choice of Premium or Classic service flights. All our balloon flights offer the same unrivalled views over the ancient temples of Bagan in complete comfort style and safety. It's established in 1999, Balloons over Bagan has grown from a single small balloon operation with 8 crew, to 11 balloon operations employing over 100 local staffs and 16 foreign pilots and technicians. Today it is operating ballooning flights in Bagan, Inle Lake and Pindaya.
Services:
Sunrise & Sunset flights in Bagan with Premium & Classic (Oct – March). Sunset is only for last minute booking and operates depending on weather condition. Inle Lake & Pindaya Balloon Safaris- Premium service (Nov – March)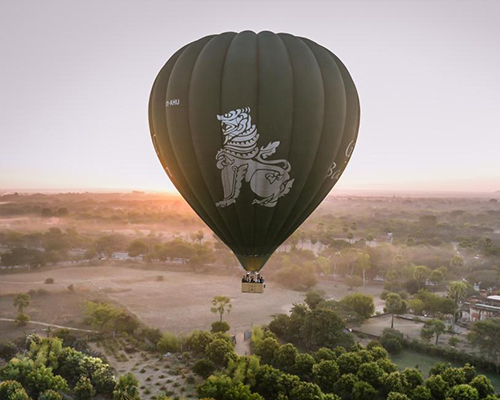 Established in 2013 and with the advice of Gone-with-the-Wind ltd. the company purchased brand new balloons from Cameron Balloons, Bristol UK, the world's largest balloon manufacturer. It has been offering flights in their boutique 4, 8, 12 passenger balloons over Bagan, Mandalay, Inle Lake and Pindaya with more new destinations to follow soon.
They provide Premium Services only (1) Morning flights in Mandalay (November to February) (2) Morning flights in Bagan (October to April) (3) Morning flights in Inle Lake (November to February)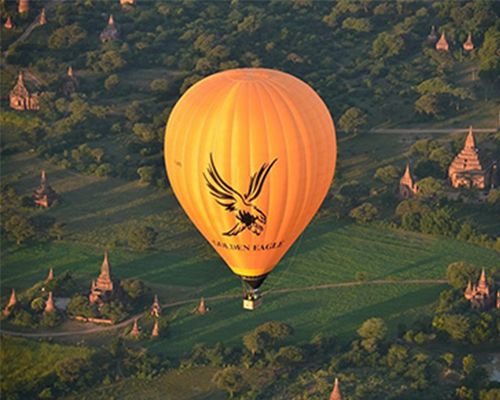 Established in November 2014, with old experience in hot air balloon operation in Myanmar with a fleet of 3 balloons each fits for 4, 8, and 12 passengers.
Services:
Morning sunrise flights in Bagan with two Service Levels – Standard & Premium. (Oct-March)
STT Ballooning was established in 2014 under the umbrella Bagan Myanmar Group of Companies. STT Ballooning owns the youngest fleet of balloons in Bagan, with balloons capable of carrying 8, 12 and 16 passengers. The STT Balloons are built in Bristol, United Kingdom by the world renowned Cameron Balloons. (http://www.cameronballoons.co.uk/). its currently has a fleet of 7 operational balloons, with more on order. Every STT Ballooning passenger gets complimentary entrance to the Golden Palace and the Bagan Viewing Tower, along with special discounts at a host of restaurants and spas.